I am enough of an artist to draw freely upon my imagination. Imagination is more important than knowledge. Knowledge is limited. Imagination encircles the world." – Albert Einstein
Thought leaders and colleagues have published a new book, Imagination@Work: Shifting Boundaries in the Modern Workplace! And I was honored to write the foreword.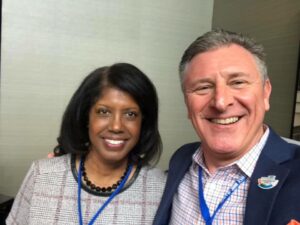 Several authors have re-imagined the workplace and people practices igniting creative solutions – and my friend Lisa Johnson is one of those thought leader authors.
Does the word "compliance" make you think of imagination? Well, just wait until you read Lisa Johnson's chapter on Managing Compliance with Confident Communications. Lisa shows you how to take the fear out of difficult employee relations situations so you can lead with confidence and communicate with clarity.
Lisa is a seasoned human resources professional who has thrived amid tough compliance issues in manufacturing companies, so you can trust her reimagined approach to confident communications.
Purchase your copy of Imagination@Work, learn from five different authors, and bring imaginative solutions to your organization.